How to Make a Statement with Your Fashion Style. Fashion choices are an expression of one's personality and the way they want to present themselves in the world. Making a statement with your fashion choices is about embracing your unique style, owning it and having the confidence to express yourself through what you wear. With these tips, you can make bold statements with your fashion choices and stand out from the crowd.
Choose Quality Over Quantity
When shopping for clothes, invest in quality items rather than buying lots of cheap pieces that won't last long. Quality clothing is more expensive but lasts longer so you don't have to buy new items as often. Investing in fewer pieces will also help reduce waste as they will be better quality and last longer before needing to be thrown away or recycled. It also helps create a timeless wardrobe where all items fit well together so you can mix and match different pieces easily without having too many options available at once which can be overwhelming when getting dressed for any occasion.
Select Pieces That Fit Your Style
When shopping for new clothes, think about what best suits your individual style instead of following trends blindly or buying something just because it looks good on someone else or is popular in magazines or online stores. Consider how likely it is that an item will still suit your wardrobe six months from now so if necessary, opt for classic styles that won't go out of fashion quickly such as plain white tees or blue jeans which can easily be dressed up with accessories like scarves, jewellery and belts for days when you want something more eye-catching than basic staples like t-shirts.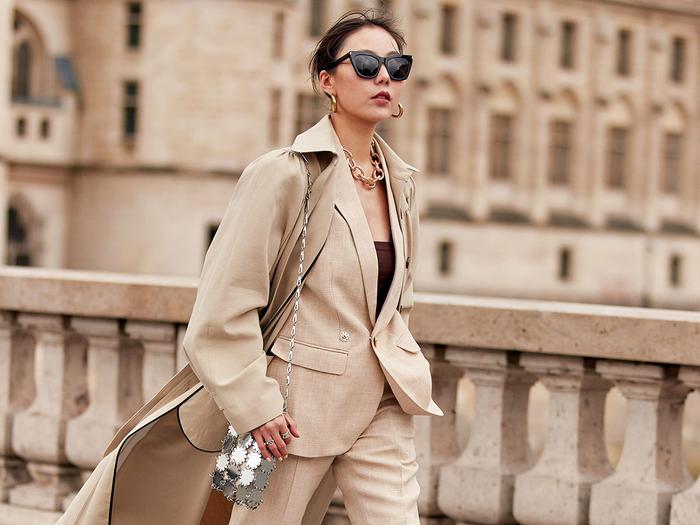 And jeans alone offer. Once you have established a base wardrobe then start playing around with some trendier pieces if desired but do so sparingly as these are subject to change over time whereas basics remain timeless throughout each season's changes in trends while still allowing plenty of room for personal expression through wearing them differently each time such as swapping out shoes between sneakers/boots/flats depending on the occasion while keeping everything else consistent (e.g: jeans + white tee combo).
Mix High End Items With Low Cost Pieces
Creating interesting looks doesn't mean spending lots of money; mixing high end items with cheaper ones adds layers of texture without breaking the bank! For example try pairing an expensive designer blouse with some ripped up jeans from a low cost store – this gives off an effortless yet stylish vibe whilst still being affordable overall due to only investing money into one piece that could potentially last far longer than several cheaper alternatives would do if purchased instead (which may not even look good together). Doing this also allows experimentation without feeling guilty about wasting money on something trendy that might not even work out – because at least one part of the outfit has been bought thoughtfully!
Experiment With Colour & Textures
Colourful prints are great ways to make bold statements through fashion. Add some colour blocking into everyday outfits by pairing bright colours together. Such as pink + orange + yellow or blue + green + purple etc. This creates both visually appealing ensembles plus adding pops of colour always helps break up simple neutral tones too! Similarly textures such leathers/denims/velvets etc. Provide interesting depths within outfits; think outside traditional norms by actually layering fabrics. Like denim over velvets etc. Which give off edgy vibes perfect for making statements during colder months. Whilst adding further depth thanks their varying surfaces compared when worn side by side against skin instead!
Accessorise To Make A Statement
Accessories should never be neglected when putting together outfits; things like hats/scarves/jewellery etc. Can help elevate any look no matter how simple its base may seem at first glance. Simply accessorising correctly provides unique touches & details capable making any outfit stand out amongst. Others around them regardless whether trend led pieces were used during construction process itself (or not). Even small details count here too. Try picking earrings & necklaces featuring geometric shapes rather rounder. Ones commonly seen elsewhere increase chances looking truly original every single time. They leave house meaning statement made via their own style never goes unnoticed no matter where headed next either!
Find Inspiration In Unexpected Places
Finding inspiration doesn't always mean looking at magazines, models on Instagram. And celebrity red carpet events – sometimes inspiration comes from unexpected places such nature walks. Art exhibitions or childhood memories thinking back onto favourite cartoons growing up perhaps. These are all great sources inspiring anyone wanting find creative ways expressing themselves. Through what wear therefore don't feel pressure sticking solely traditional methods everyone else. Using explore options really get know self better first before diving straight into world fashionable finds. Which should ultimately represent who person really wants become eventually anyway right?
Embrace Uniqueness To Stand Out From The Crowd Most importantly though remember embrace uniqueness fully whilst making statement via own personal style – standing apart crowd isn't easy but those brave enough take risk reap rewards come end day knowing did exactly wished followed heart 100% despite potential risks involved doing same thing countless others already done previously elsewhere instead sticking solely tried tested routes already been taken times before now…so dare break mould see happens afterwards – often results worth wait guaranteed 😉